Chicagowski bar wśród najlepszych na świecie
Chicagowski bar wśród najlepszych na świecie
Jeśli chcesz napić się w jednym z najlepszych barów na świecie, nie musisz opuszczać Chicago. Bar Kumiko w West Loop zajął 25. miejsce na dorocznej liście World's 50 Best Bars, jednej z najbardziej prestiżowych na świecie.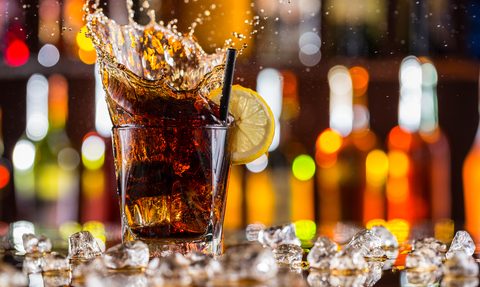 To pierwszy chicagowski lokal, który znalazł się w pierwszej pięćdziesiątce od 2018 roku. Ten intymny japoński bar został otwarty na rogu Lake i Desplaines, oferując odwiedzającym wyjątkowe doświadczenie w zakresie picia i jedzenia. Właścicielka Julia Momosé, która jest również miksologiem, przekazuje smaki swojego japońsko-amerykańskiego dziedzictwa, łącząc składniki i techniki.
Tego lata podczas James Beard Awards, Momosé zdobyła nagrodę Michelin's 2022 Exceptional Cocktails Award za swoją książkę "The Way of the Cocktail".
A oto najlepsze bary na świecie w 2022 r.:
1. Paradiso, Barcelona
2. Tayēr + Elementary, Londyn
3. Sips, Barcelona
4. Licorería Limantour, Mexico City
5. Little Red Door, Paryż
6. Double Chicken Please, Nowy Jork
7. Two Schmucks, Barcelona
8. The Connaught Bar, Londyn
9. Katana Kitten, Nowy Jork
10. Alquímico, Cartegena
11. Handshake Speakeasy, Mexico City
12. Jigger & Pony, Singapur
13. Hanky-Panky, Mexico City
14. Bangkok Social Club, Bangkok
15. Salmon Guru, Madryt
16. Drink Kong, Rzym
17. Coa, Hong Kong
18. Florería Atlántico, Buenos Aires
19. The Clumsies, Ateny
20. Baba au Rum, Ateny
21. Cafe La Trova, Miami
22. Attaboy, Nowy Jork
23. Satan's Whiskers, Londyn
24. Tropic City, Bangkok
25. Kumiko, Chicago
26. Sidecar, New Delhi, Indie
27. Tres Monos, Buenos Aires, Argentyna
28. Argo, Hong Kong
29. Maybe Sammy, Sydney, Australia
30. Swift, Londyn
31. Line, Ateny, Grecja
32. Baltra Bar, Mexico City
33. Manhattan, Singapur
34. Overstory, Nowy Jork
35. 1930, Mediolan, Włochy
36. Dante, Nowy Jork
37. A Bar With Shapes for A Name, Londyn
38. Zuma, Dubaj
39. Locale Firenze, Florencja
40. Red Frog, Lizbona, Portugalia
41. Cantina OK!, Sydney, Australia
42. CoChinChina, Buenos Aires
43. HIMKOK, Oslo, Norwegia
44. Carnaval, Lima, Peru
45. Galaxy Bar, Dubaj
46. L'antiquario, Neapol
47. Employees Only, Nowy Jork
48. Bar Benfiddich, Tokio
49. Lucy's Flower Shop, Sztokholm
50. Bar Bulgari, Dubaj