JB Pritzker będzie walczył o stołek gubernatora
JB Pritzker będzie walczył o stołek gubernatora
Gubernator Illinois JB Pritzker ogłosił w mediach społecznościowych, że wystartuje jako przedstawiciel Demokratów w wyborach na gubernatora, tym samym będzie walczył o drugą kadencję.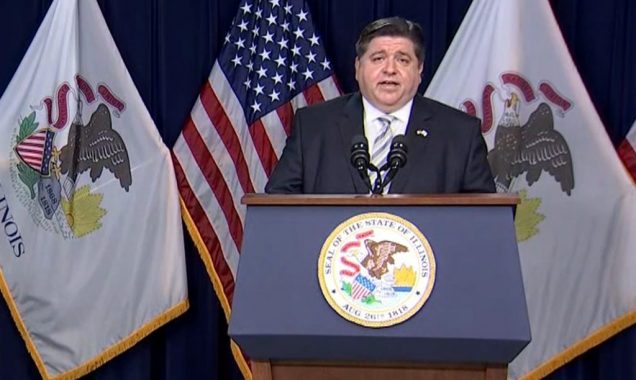 "Wielkie wieści: ubiegam się o reelekcję" – poinformował Demokrata na Twitterze na 3-minutowym wideo wychwalającym jego przywództwo podczas pandemii COVID-19. "Przeszliśmy przez wiele, a ja byłem tak dumny widząc, jak mieszkańcy Illinois jednoczą się w najtrudniejszych czasach. Jestem podekscytowany, że będę walczył o stan, który kocham … i nie ma żadnych ograniczeń co do tego, co możemy zrobić w przyszłości."
Big news: I'm running for re-election.

We've been through a lot, and I've been so proud to see Illinoisans come together during the toughest of times. I'm excited to fight for the state I love with @JulianaforLG, and there's no limit to what we can do going forward. pic.twitter.com/r5UXILlrb3

— JB Pritzker (@JBPritzker) July 19, 2021
Milioner i spadkobierca sieci hoteli Hyatt, wybrany w 2018 r. ustanowił rekord wydając prawie 150 mln dol. z własnych pieniędzy na kampanię wyborczą.
O ile do tej pory nie ujawniał swoich planów, o tyle konto kampanii Pritzkera mówi samo za siebie. Na dzień 30 czerwca miał on w banku 33 miliony dolarów na walkę o reelekcję.
Nie dziwi więc, że żaden demokrata nie zaproponował mu rywalizacji.