Jesus "Chuy" Garcia kandydatem na burmistrza Chicago
Jesus "Chuy" Garcia kandydatem na burmistrza Chicago
Kongresman Jesus "Chuy" Garcia rozpoczął w czwartek swoją kampanię na stanowisko kolejnego burmistrza Chicago.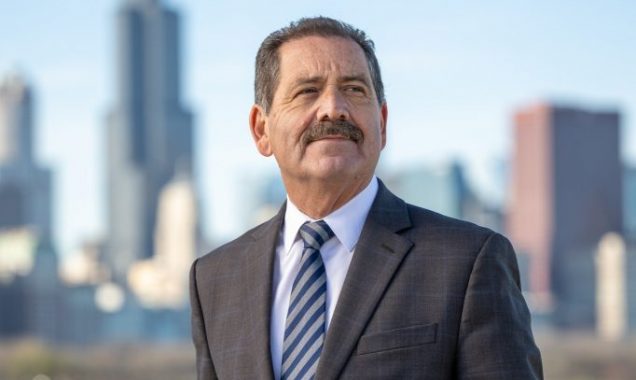 66-latek ogłosił to w dniu, kiedy 40 lat temu Harold Washington rozpoczął swoje historyczne starania o ten sam urząd.
Garcia dołączył do tłumu kandydatów ubiegających się o najwyższy urząd w mieście, w tym do burmistrz Lori Lightfoot, która ubiega się o drugą kadencję.
"Ludzie wciąż żyją od wypłaty do wypłaty. Wielu żyje w strachu przed utratą domu, utratą środków do życia, utratą bliskich. Potrzebujemy i zasługujemy na bezpieczniejsze, milsze i bardziej dostatnie Chicago dla wszystkich" – powiedział Garcia w swoim kampanijnym wideo.
In Chicago, you know you're part of something big. We live in the city of broad shoulders. But today, from crime to unemployment to affordable housing, there's uncertainty ahead.

I'm running for Mayor of Chicago because it's time to build a brighter future – together. pic.twitter.com/hzaWJgsoNK

— Jesús "Chuy" García (@ChuyForCongress) November 10, 2022
Garcia – wieloletni lokalny polityk i organizator społeczności lokalnej – reprezentuje 4. okręg stanowy na szczeblu federalnym.