Lightfoot ostrzega przed koronawirusem
Lightfoot ostrzega przed koronawirusem
Burmistrz Lori Lightfoot twierdzi, że liczba przypadków zachorowań na COVID-19 stale rośnie w mieście i zagroziła powrotem do restrykcji, jeśli sytuacja się pogorszy.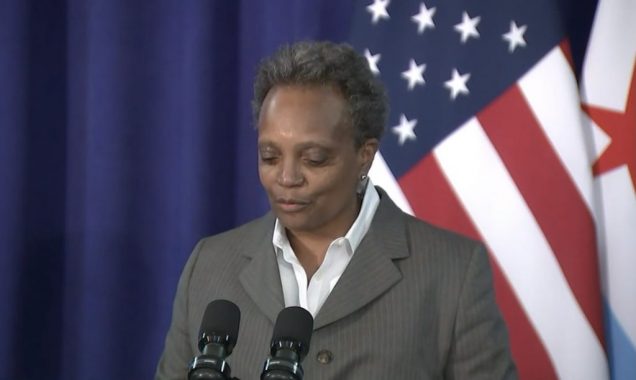 "Nieszczepieni ludzie, mówię do was" – powiedziała burmistrz Lightfoot. "Jeśli pozwolimy wirusowi pozostać tutaj w Chicago prawdopodobnie zobaczymy dalsze mutacje, przed którymi nasze obecne szczepionki mogą nie być w stanie nas ochronić i będziemy musieli wznowić niektóre z ograniczeń, które były z nami przez znaczną część 2020 i 2021 roku".
This number is well below our peak, but it is still a concerning development that we want to not only stay ahead of, but squash completely.

The way we do that is by getting vaccinated. It's free and it's safe. https://t.co/lhzzI6cPz7

— Mayor Lori E. Lightfoot (@chicagosmayor) July 20, 2021
Burmistrz Lightfoot zauważyła także, że najwięcej niezaszczepionych osób mieszka w Englewood – kod pocztowy 60621 – i na dalekiej południowej części miasta – kod pocztowy 60633.
Jeszcze kilka tygodni temu w Chicago odnotowywano 34 nowe przypadki nowego koronawirusa dziennie. Teraz jest to już 80 przypadków.
Wskaźnik "pozytywności" testów wzrósł z 0.4% do 1,5%.