Święto Dziękczynienia w Chicago
Święto Dziękczynienia w Chicago
Święto Dziękczynienia już w czwartek. Zdania nas, Polaków, są na temat tego święta podzielone.
Jedni obchodzą je prawie jak Wigilię, jednocząc się ze swoją nową ojczyzną i jej obyczajami.
Inni uważają, że nie jest to "ich" święto ciesząc się tylko dodatkowym dniem wolnym od pracy – i to płatnym.
Obojętnie jak Państwo podchodzicie do tego, naszym zdaniem, wspaniałego święta, ewidentnie lubicie nas czytać! Dlatego też zapraszamy do wspierania naszych sponsorów dzięki, którym nasz tygodnik możecie czytać.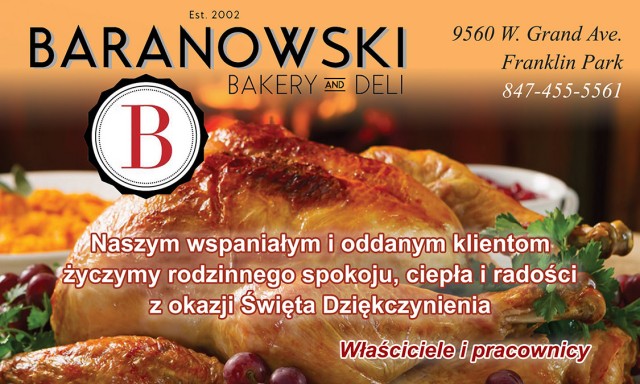 Zdj: Głowne – wikipedia.