Tuzin Krispy Kreme w cenie galonu benzyny
Tuzin Krispy Kreme w cenie galonu benzyny
Przy cenach benzyny nadal niebotycznie wysokich, Krispy Kreme oferuje trochę "deflacji pączków".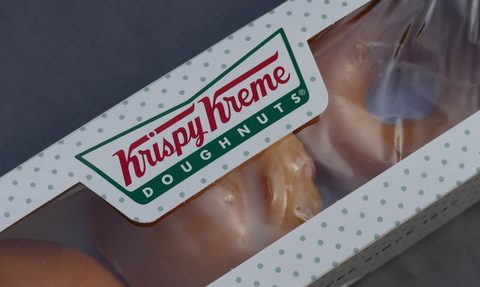 W każdą środę do Labor Day, sieć pączków Krispy Kreme oferuje tuzin swoich oryginalnych pączków w tej samej cenie, co średnia cena krajowa za jeden galon zwykłej benzyny.
Ceny "Beat the Pump" będą się zmieniać w każdy wtorek w zależności od kosztów paliwa w całym kraju. W niedzielę średnia krajowa za paliwo wynosiła $4,07, więc za 12 pączków należałoby zapłacić $4,07.
Oferta jest realizowana na życzenie tylko w środy osobiście, w drive-thru i z odbiorem online. Tankując paliwo zapytaj o "Beat the Pump Original Glazed Dozen".
Aby uzyskać listę uczestniczących w promocji sklepów, odwiedź stronę internetową Krispy's Kreme.
My sprawdziliśmy sklepy w Illinois i oto gdzie będzie można zjeść pączki w dobrej cenie:
Elk Grove Village 


412 East Devon Ave
Elk Grove Village, IL 60007

Hillside


110 S Mannheim Rd
Hillside, IL 60162

Chicago


108 North State St, Suite 50
Chicago, IL 60602

Evergreen Park


9150 S Western Ave
Evergreen Park, IL 60805

Homewood


17815 Halsted St
Homewood, IL 60430

Bloomington


201 North Veterans Pkwy
Bloomington, IL 61704