Wiceprezydent Kamala Harris odwiedzi Chicago
Wiceprezydent Kamala Harris odwiedzi Chicago
Wiceprezydent Kamala Harris przybędzie dzisiaj z wizytą w okolice Chicago.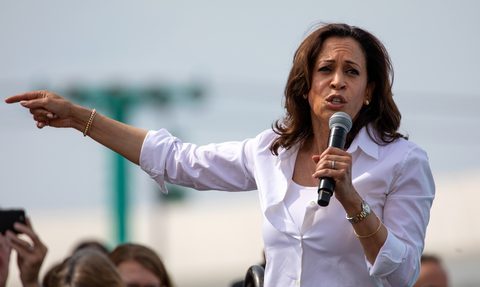 Kamala Harris najpierw dołączy do demokratycznego senatora Dicka Durbina oraz reprezentantów Stanów Zjednoczonych Lauren Underwood i Robin Kelly w Plainfield, aby podkreślić wysiłki na rzecz rozwiązania kryzysu zdrowia matek.
W piątek po południu będzie przemawiać w Chicago na 39. dorocznej konferencji Krajowego Stowarzyszenia Wybranych i Mianowanych Urzędników Latynoskich. Jest to największe w kraju spotkanie latynoskich decydentów i będzie to pierwsza konferencja NALEO organizowana osobiście od 2019 roku.
Gubernator J.B. Pritzker, burmistrz Lori Lightfoot i reprezentant Stanów Zjednoczonych Jesus "Chuy" Garcia również mają wystąpić na konferencji.