Wielkie otwarcie Christkindlmarket
Wielkie otwarcie Christkindlmarket
W Loop pojawił się kolejny dowód na to, że sezon świąteczny naprawdę nadszedł. Już w piątek wieczorem zostanie otwarty Christkindlmarket na Daley Plaza.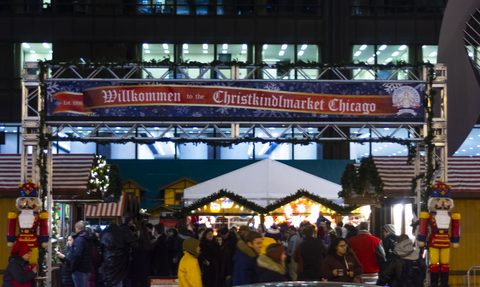 Jest on uważany za najbardziej autentyczny rynek świąteczny tego typu poza Europą, z preclami, Gluehwein, rzemiosłem, napojami i nie tylko. Wśród sprzedawców jest Herman the German, z The Sweet Castle, który właśnie obchodzi 25 lat na targu na świeżym powietrzu.
Christkindlmarket is officially open in the Loop! Fresh pretzels, bratwurst, hot spiced wine, beer and an assortment of holiday items and ornaments from international vendors. Dont't forget the Krampus…or the mug or…the pickle…@WBBMNewsradio @ChiLoopAlliance @TheChristkindl pic.twitter.com/pdfYpAikhk

— Brandon Ison (@MrBrandonIson) November 18, 2022
Christkindlmarket potrwa do 24 grudnia. Istnieją również lokalizacje w Aurora i Wrigleyville.