Zarabiaj $2,500 oglądając filmy świąteczne
Zarabiaj $2,500 oglądając filmy świąteczne
Pewna firma zamieściła ogłoszenie, które może być wymarzoną pracą dla kogoś, kto kocha świąteczny sezon filmowy i chciałby zostać Chief Holiday Cheermeister.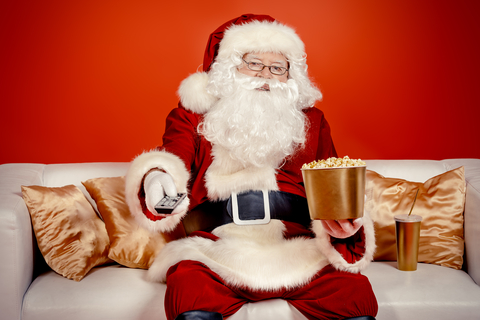 Reviews.org chce znaleźć najlepszy film świąteczny wszech czasów. Aby to zrobić, chcą zatrudnić Cheermeister, który ma obejrzeć25 filmów świątecznych w 25 dni. Cheermeister będzie musiał wyrazić opinię na temat każdego filmu i dostanie za to $2,500, jak również bezpłatne roczne subskrypcje do usług streamingowych, takich jak Netflix, Hulu, Disney +, Amazon Prime Video, HBO Max, Apple TV +, i Hallmark Movies Now, WJW-TV.
Jeśli chcesz być brany pod uwagę do pracy, musisz mieć 18 lat lub więcej i prawo do pracy w Stanach Zjednoczonych. Zgłoszenia będą przyjmowane do 3 grudnia do godz. 17:00 (MT) na stronie https://www.reviews.org/tv-service/holiday-movie-dream-job/#Submit_Your_Application. Cheermeister zostanie ogłoszony 10 grudnia.