Zima nadchodzi – będzie padał śnieg!
Zima nadchodzi – będzie padał śnieg!
W rejonie Chicago prawdopodobnie pojawi się pierwsza w tym sezonie mierzalna kumulacja śniegu. Wczesnym rankiem we wtorek spodziewane są przelotne opady śniegu, które potrwają do wieczora.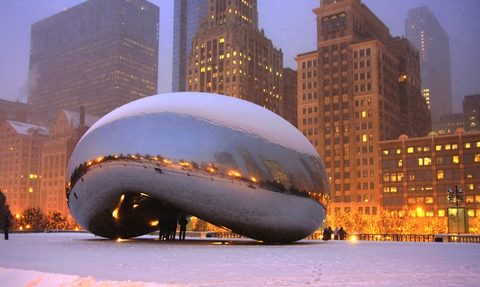 "Będziemy mogli zobaczyć warstwę śniegu do cala lub dwóch" – powiedział meteorolog AccuWeather Dean DeVore.
We wtorek rano mogą pojawić się rozproszone opady śnieżne, które mogą przynieść dodatkowe opady przez resztę tego tygodnia.
We're stuck in a wintry pattern with multiple chances for snow this week. Take care when on the roads, especially on bridges and overpasses. Very cold temperatures expected heading into the weekend! #ILwx #INwx pic.twitter.com/6UGvYfezfL

— NWS Chicago (@NWSChicago) November 14, 2022
Opady śniegu o tej porze roku to nic nowego dla Chicago, jednak zdaniem DeVore prognoza na ten tydzień jest nieco bardziej zaskakująca, biorąc pod uwagę jak ciepło było na początku listopada. W tym tygodniu możemy spodziewać się nie tylko opadów śniegu, ale także niskich temperatur. Oczekuje się, że do piątku temperatury osiągną co najwyżej tylko 20 stopni.